TRUSTED

BY
THE LARGEST FOOD BRANDS
Culinary-focused plant-based and meat proteins — burgers, bowls, tacos, meatballs, bites and more made under the Don Lee Farms® brand and brands of our partners — produced from our industry-leading company-owned facilities located in Southern California and North Texas,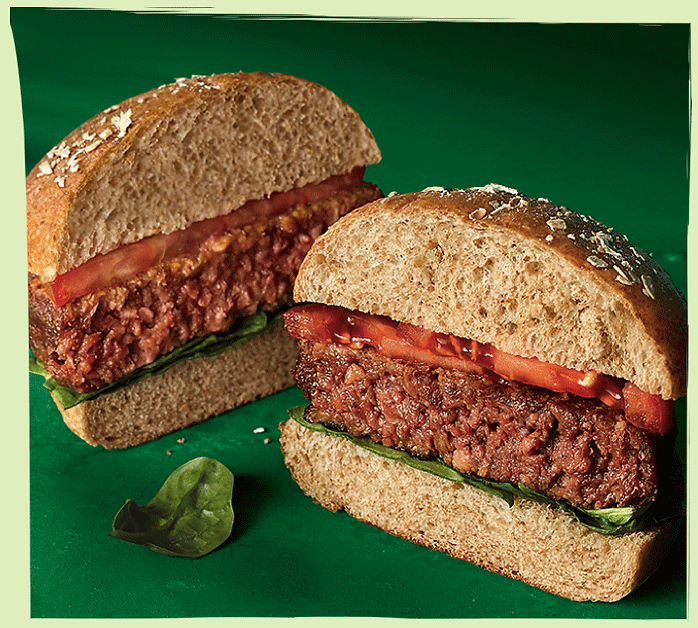 We're plant protein pioneers, makers of burgers made with extruded plant-based proteins since the 1980's, including America's first Organic Plant-Based Burger and Crumble.
PLANT-BASED

PROTEIN PIONEERS.
- - - - - - - - - - - - - -
Established in sunny Southern California in 1982.
- - - - - - - - - - - - - -
Many 1st, including America's 1st organic: plant-based burger and crumble.
- - - - - - - - - - - - - -
Billions of burgers made.
We make delicious meat and plant-based proteins, including burgers, bowls, burritos, bites and more, that are certified by the USDA Organic Program.
The Annual Taste of the Rams event is presented by Don Lee Farms and Bank of America with special guests from the Rams, delicious bites from top LA Chefs and other Los Angeles Regional Food Bank friends.
SPONSORED BY
DON LEE FARMS
& BANK OF AMERICA
ORGANIC, LOCAL & SUSTAINABLE
Our organic ingredients are made with cultural and biological practices that support the cycling of on-farm resources, promote ecological balance and conserve biodiversity in accordance with USDA organic regulations. This means that our organic growers regularly maintain or enhance soil and water quality, while also conserving wetlands, woodlands, and wildlife.